COLES
Monday – Sunday
6am – 10pm
CENTRE
Monday – Wednesday:   8am – 5pm
Thursday – Friday:          8am – 9pm
Saturday – Sunday:        9am – 5pm
Individual retailer hours may vary
ALDI
Monday – Sunday
8:30am – 8pm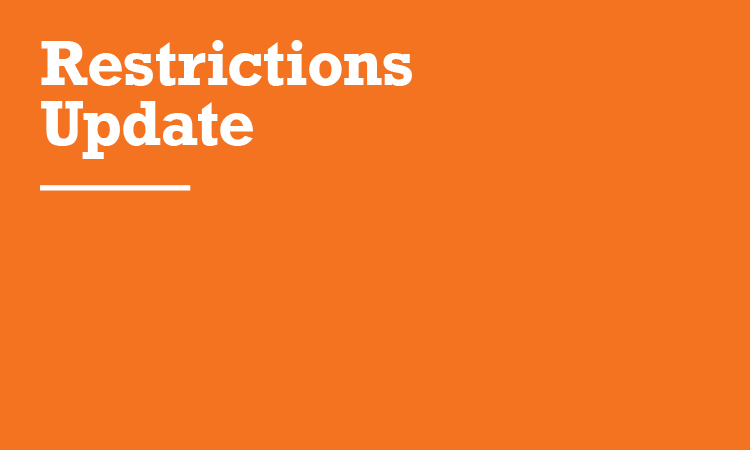 Based on the advice of the Chief Health Officer, the Premier of Victoria has confirmed that Stage 3 "Stay at Home" restrictions will be reinstated across metropolitan Melbourne and Mitchell Shire from, Wednesday 8th July at 11:59pm for a 6 week period.
Under Stage 3 Restrictions, the following will once again apply at Eden Rise Village:
Restaurants and cafes will return to takeaway and home delivery services. Please refer to our store directory for retailer contact details to order take away/home delivery
Beauty services and gyms will now close
Coles and Aldi will continue to operate at standard hours across this time
Hairdressers are permitted to remain open
Our first priority: A commitment to your health and safety:
To manage the risk of COVID-19, we will continue to:
Implement cleaning measures which includes enhanced procedures of high touch areas
Maintain hand sanitizer stations installed throughout the Centre
Re-enforce social distancing via signage and decals prominently in place throughout the centre
Keep the Eden Rise Village playground closed until further notice
We will continue to provide further updates via social media, our website and in centre. Although we are making best endeavours to keep specific retailer operating hours up to date on our website, we suggested you call ahead of visiting the centre to double check.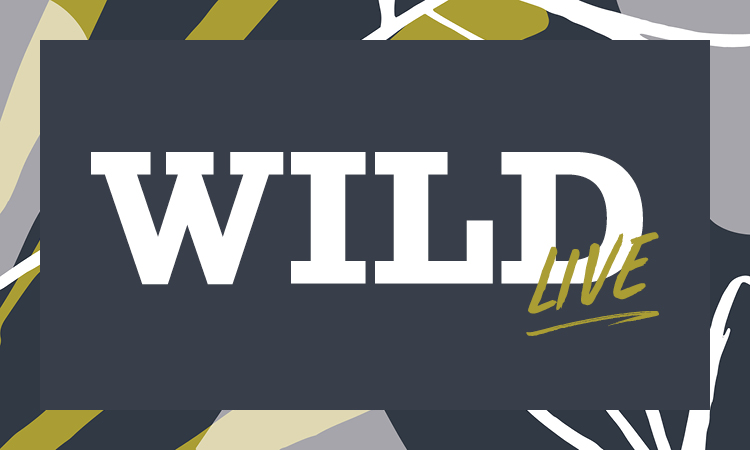 By popular demand, Eden Rise Village is pleased to bring back two FREE, virtual shows to keep kids entertained these school holidays! Learn all about some of our most amazing native creatures with experienced animal handlers…  
11am – 1st July
Saving Species – Our most vulnerable critters
They might look scary…but there's so much to learn about these critters – learn more about the Woylie, Red-Tail Black Cockatoo and Murray Darling Carpet Python.
Register here
11am – 8th July
Hoot in the Night – Under the cover of Darkness
Why is this Owl known as the Barking Owl? Find out about this amazing creature, plus also get up close with the Tawny Frogmouth and Glider.
Register here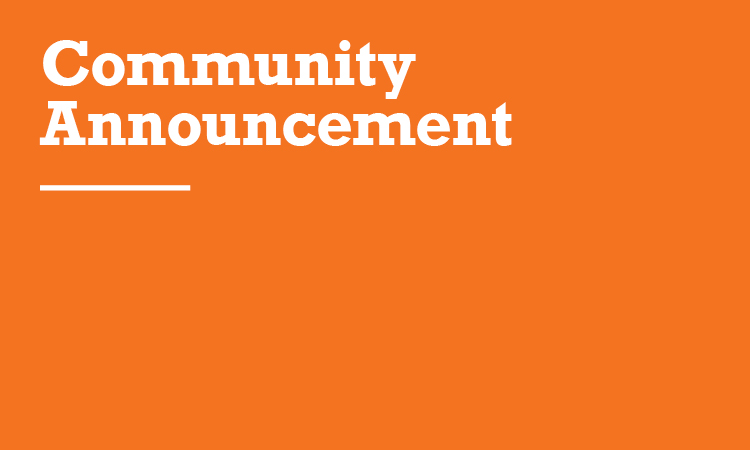 The health and safety of our customers and retailers is always top of mind at Eden Rise Village.
While the Victorian Government has eased restrictions on public playgrounds, we have made the decision to keep the Eden Rise Village playground closed for the moment, and will continue to review this decision on a daily basis.
We look forward to re-opening our playground soon, and will keep you informed of related changes via our social media and website.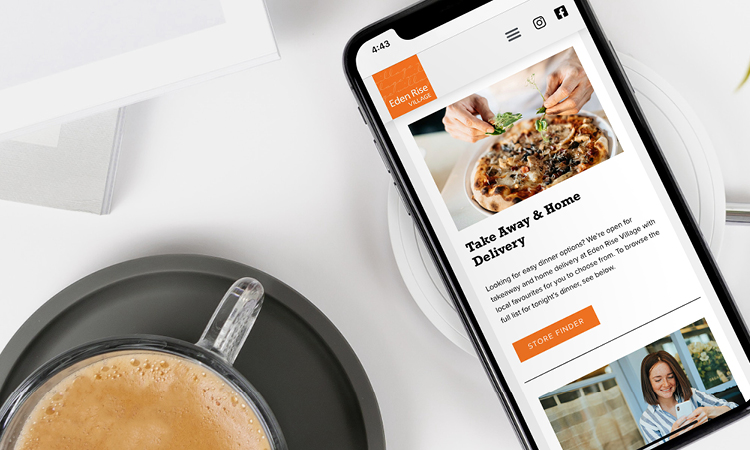 Welcome to our new website
Explore and connect with us – our new site features easily accessible information about each of our retailers and regular updates on offers, school holiday activities and opening times – and it's all now very mobile friendly.
We look forward to sharing regular updates with you over coming months.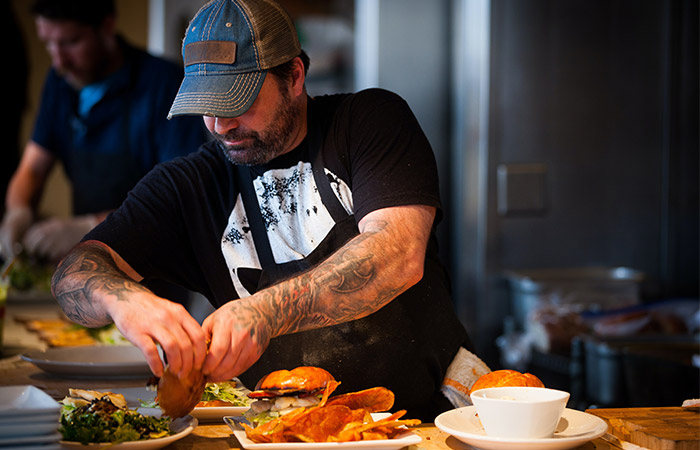 Do you have a favourite retailer at Eden Rise Village? Now more than ever, you can do your bit to support our locals by shopping with them, and taking the following steps:
1. Follow them on social
2. Like, share or comment on their posts
3. Write them a review
4. Sign up for their newsletters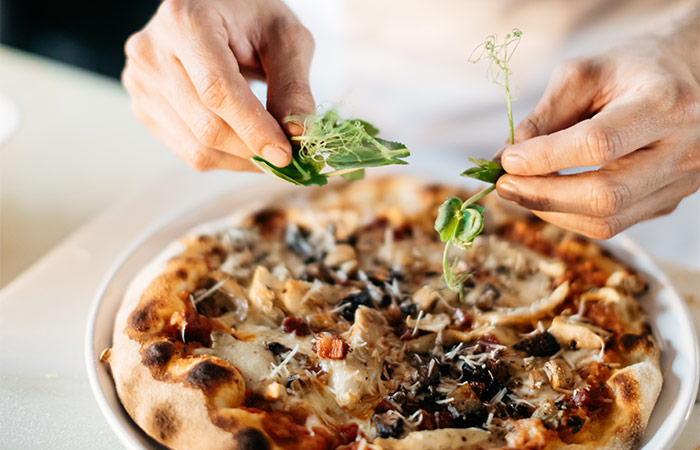 Take Away & Home Delivery
Looking for easy dinner options? We're open for takeaway and home delivery at Eden Rise Village with local favourites for you to choose from. To browse the full list for tonight's dinner, see below.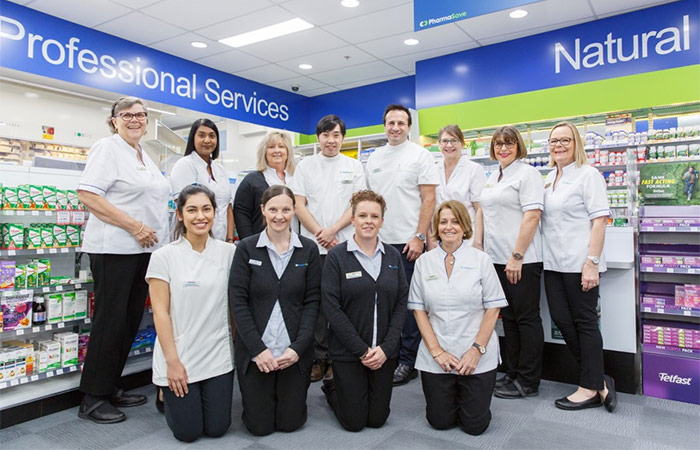 The team at Pharmasave are working hard to provide you and your family with ongoing medicine supplies, and health advice during this challenging time. As a result of the COVID-19 pandemic and related pressure on the availability of medical supplies, some medicines may be in short supply from their wholesalers, but generally new supplies are coming back in fairly quickly.
Their advice is to make sure you have enough medicines for three to four weeks – stockpiling beyond that isn't necessary. Their team carries an extensive inventory of prescription medicines and replenishment orders are received every morning, so most prescriptions are filled without any issues.
THE BERWICK SHOPPING CENTRE
Local convenience
Eden Rise Village is the heartbeat of the local Berwick community.
We're a local shopping centre, with over 40 specialty stores providing all of the retail, fresh food and professional services that you would expect of a centre that has become known and loved as a local community hub.
Our range of fresh food retailers including Coles and Aldi Supermarkets, butchers, bakers and cafes is your gateway to the simple pleasures of life: eating, cooking and entertaining with family and friends.
Our offering also includes quick and easy access to personal services such as a chemist, medical, pharmacy, hair, beauty and nails – those extra things that you can cross off your list when you stop by for your weekly shop.
Your community hub
Beyond convenience, there's also access to a gym, pilates studio, cafes and restaurants and with ample car parking available, you can take your time.
Family is always top of mind at Eden Rise Village, and our centre features a fully fenced playground so that you can take a break and enjoy a coffee friends, or maybe just on your own. Supervision is requested at all times.
Make sure that you check our website Instagram @edenrisevillageberwick or Facebook @edenrisevillage for regular updates and information around free school holiday activities and offers.
Access
Eden Rise Village Shopping Centre is conveniently located at 1 O'Shea Road in Berwick, just a short drive from Clyde North, Cranbourne, Narre Warren and the wider Casey area. The centre has ample parking available and is directly accessible from the car park with easy access for prams and shopping trolleys.
Eden Rise Shopping Centre is open every day of the week with extended trading hours for Coles and Aldi, as well as many of our specialty retailers – check individual store pages for details.
Many of our retailers are still open for business. Click on the individual stores below for further information.